How to Choose a Home Care Bed
Having a hospital bed at home can be a very valuable tool during periods of recovery or illness. Hospital beds have an adjustable head and foot and can be lowered and raised. These features provide easier repositioning, safety, and maximize comfort.  Our premium durable home care products include full-electric beds, semi-electric beds, low beds, and bed rails.
Full electric beds can automatically adjust the height of the header, height of the footer, and height of the bed frame. The caregiver or patient can access the bed's remote controls making it very easy to move the bed to the desired position. These beds are the least physically demanding since it automatically adjusts with the remote.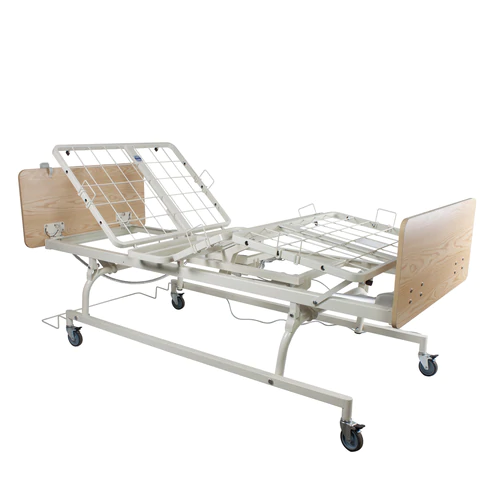 Semi-electric beds have a hand crank that has to be adjusted manually to change the height. If you do not need to adjust the height of the bed often, this is a good choice as it's still automatic to move the head and foot of the bed.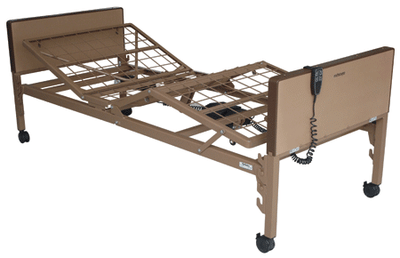 Low hospital beds minimize falls because they are just inches from the floor. They are fully electric and provide the most safety for patients who are high risk.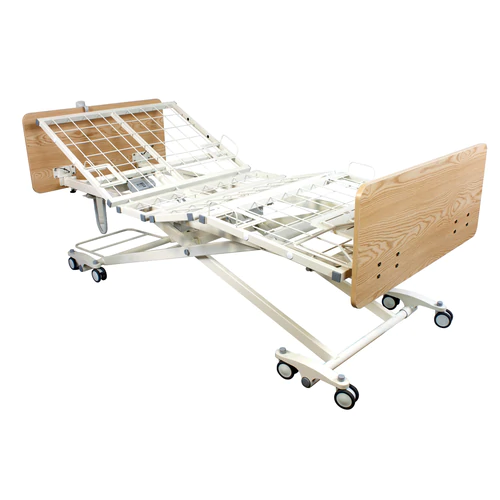 Bed rails are used by patients to help them get in and out of bed. They come in full-length and half-length sizes.